يا رب القوات........ ان الله معنا    (
listen
)
The letter of April 18, 2016

The Final Truth Is Out....

The legacy of the leadership is set

We promised that the final truth will come out and the legacy of this leadership will be set for life. The letter is out and so is the final truth.

Most of, if not all of us and more, have received the letter sent by Bishop Samra on April 18, 2016, and so is the truth, the truth about the spirit that is supposed to lead the faithful, in the name of Jesus Christ.

Even people from other parishes and congregations, Christians and non Christians have received a copy.

The Action Committee of Mar Elias Community, has refused to answer, as of respect. The respect we did not see in any part of the letter, to our community, to the elderlies, to the faithful, all of whom never stopped of serving and giving.

To be continued...

June 20, 2016
Community

San Jose and the Bay Area, CA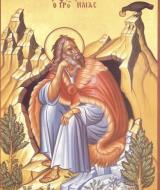 Mar Elias

Address: Our Heart